MoviePrint – FREEWARE
---

Old version – MoviePrint – Version 0.3.2.2

Download of old version – find below

MoviePrint lets you createscreenshots of entire movies in an instant.
Making custom contact sheets of your movies was never easier and more beautiful.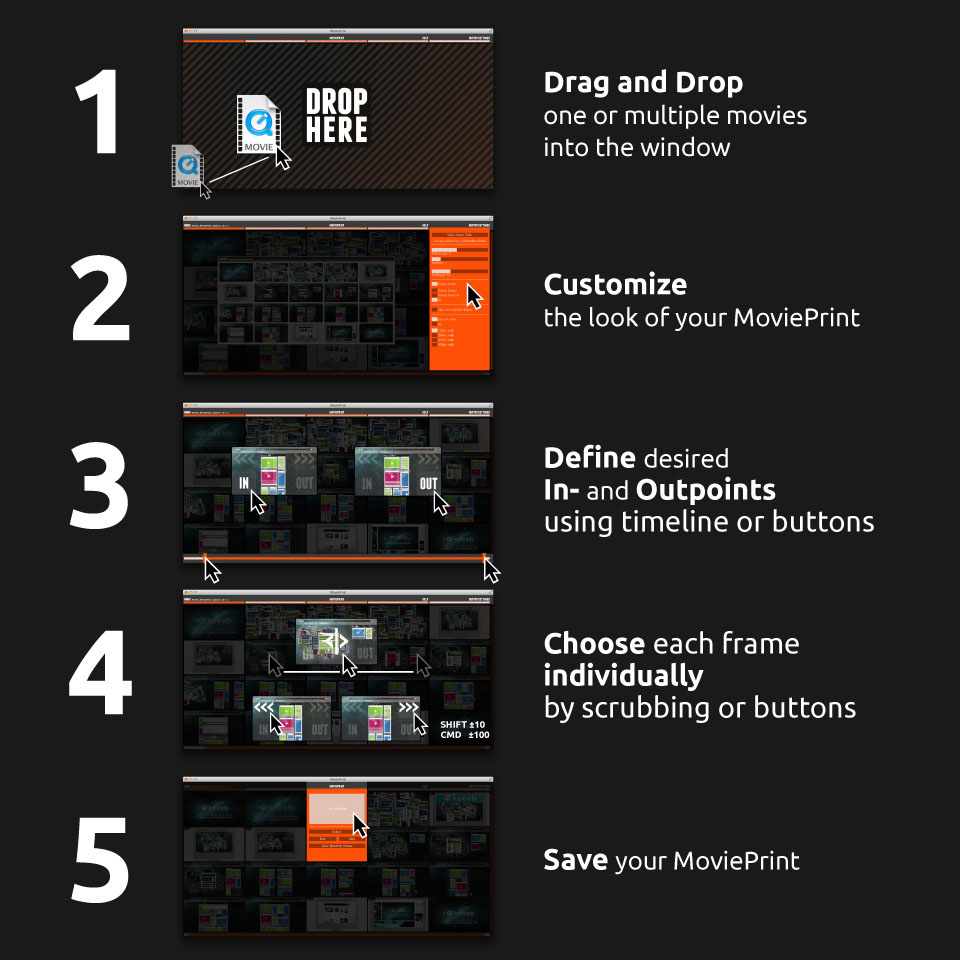 ---
Features:
Customize the look of your MoviePrint (Rows, Columns, Frame, Timecode…)
Define the desired In- and Outpoints
Choose each frame individually
See a preview of your MoviePrint
Save all the chosen frames as stills
Batch processing of multiple movies
Undo/Redo changes
Installation:
Download, Unzip and Done.
Start for the first time:
Right-click (or control-click) the application in question and choose "Open".
Click the "Open" button at the next dialog warning to launch the app anyway.
Requirements:
MoviePrint is an OSX 10.7+ application.
It might also run on some older systems.
The software is still in beta stage. I appreciate comments, suggestions and crashreports :-)
Send Feedback
Explanation Video:
[vimeo video_id='90318386′ width='960′ height='540′]
Changelog:
Version 0.3.2.2
No more warnings when starting for the first time. MoviePrint is now officially code signed!
Added option to not overwrite MoviePrints